All-new hi-tech hub in Abu Dhabi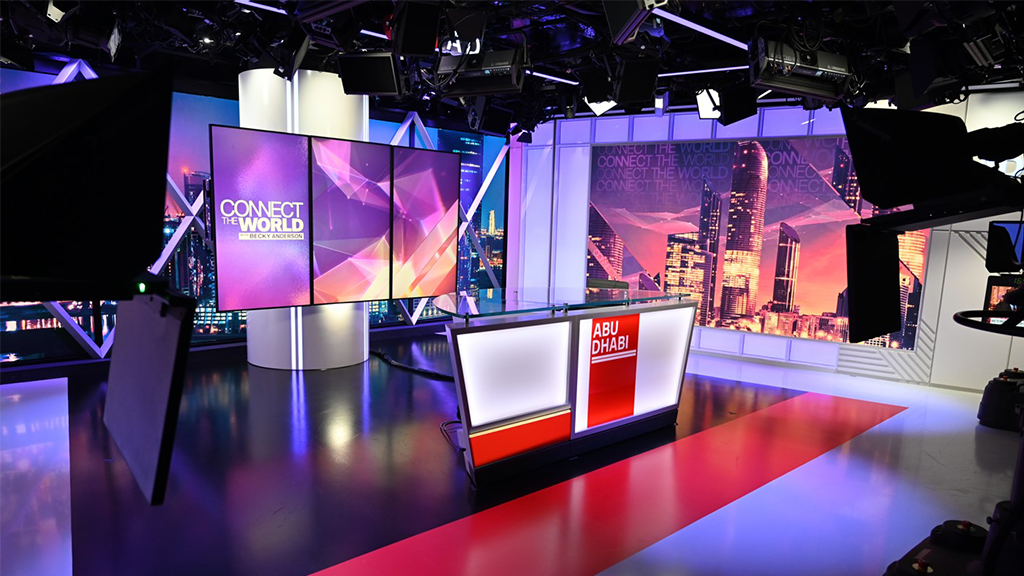 This new investment underscores that importance, and we are excited to share what it will bring to our audiences around the world.

Mike McCarthy, EVP and General Manager, CNN International
February 27, 2023
CNN will go live from its brand-new state-of-the-art broadcast facility in Abu Dhabi today, marking a new chapter in the network's commitment to the Middle East.
Situated in twofour54's Yas Creative Hub, the home of media, entertainment and gaming in Abu Dhabi, the new CNN bureau increases the scale and scope of its operation in the UAE. As one of the network's key international production hubs, alongside Atlanta, New York, London, and Hong Kong, it also marks the latest of several major investments in technology and editorial production for CNN.
The new multi-million-dollar Abu Dhabi hub incorporates the very latest broadcast technology. Its 80 square metre studio, which will be home to CNN International's flagship current affairs programme, Connect the World with Becky Anderson, incorporates 10 million pixels of video wall and a suite of fully robotic cameras. The facility also has four dedicated craft edit suites and utilises hybrid digital and IP video/audio workflows to enable the highest quality, fully integrated production.
Read the full press release here.
Share this article
Latest News