CNN to exclusively broadcast Juneteenth celebration coverage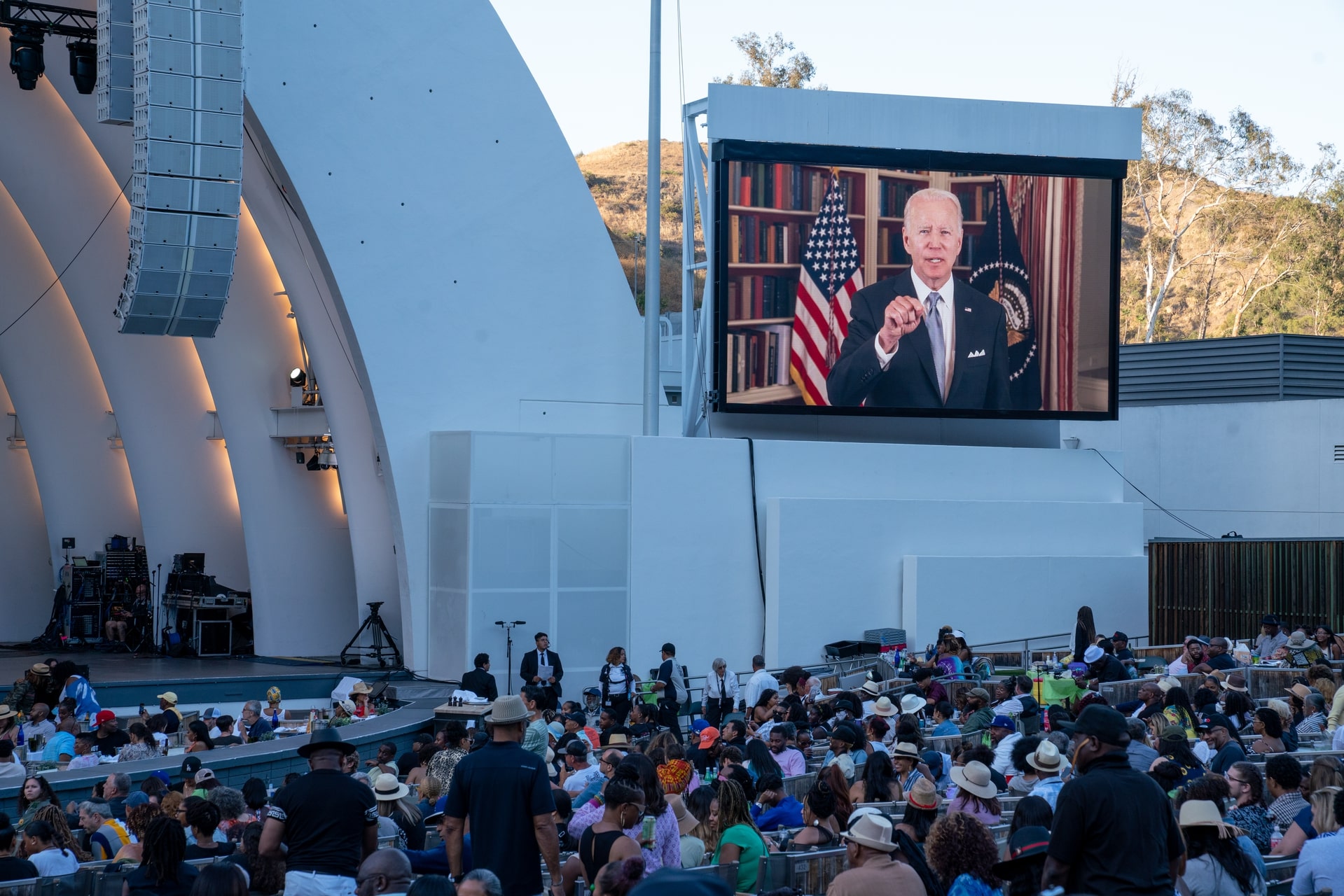 Our commitment to amplifying Black voices and those of other marginalized groups is paramount to remaining the worldwide leader in news. Through musical performances and thoughtful storytelling we will embody the excellence and resilience of the Black community in the continued pursuit for freedom and social justice.

Johnita P. Due, SVP and Chief Diversity, Equity and Inclusion Officer for CNN Worldwide
June 2, 2022
CNN is proud to broadcast the first global celebration of Juneteenth since it became a federal holiday in the United States. The first-of-its-kind concert experience, Juneteenth: A Global Celebration for Freedom, will air worldwide exclusively on all CNN platforms on Sunday, June 19 at 8pm ET.
Juneteenth is the oldest known observation of the end of slavery in the United States. The network will offer programming to uplift and educate viewers about Juneteenth on its 157th anniversary, now a national holiday widely celebrated among African-American communities across the country.
Produced by a team of Black creators at Live Nation Urban and Jesse Collins Entertainment, Juneteenth: A Global Celebration for Freedom, will feature a wide array of icons and artists spanning across the entertainment and music industry, including Yolanda Adams, Anthony Hamilton, Billy Porter, Debbie Allen Dance Academy, Earth, Wind & Fire, Jhené Aiko, Killer Mike, Lucky Daye, Mary Mary, Michelle Williams, Mickey Guyton, Robert Glasper, and The Roots. The event will also commemorate the Hollywood Bowl's 100th anniversary and include The Re-Collective Orchestra, a 68-piece all-Black symphony orchestra, marking the first time an all-Black symphony has performed in the Hollywood Bowl. Additionally, Grammy Award-winning writer Adam Blackstone and The Roots co-founder and Academy® Award-winning filmmaker Questlove will serve as the evening's Musical Directors.
"I'm thrilled that CNN is broadcasting this historic event for our viewers across the globe to celebrate and understand the significance of Juneteenth," said Chris Licht, chairman and CEO of CNN Worldwide.
The event promises to be a historic celebration of Black culture and excellence brought to life and powered by Black creators.
Read more here.
Share this article