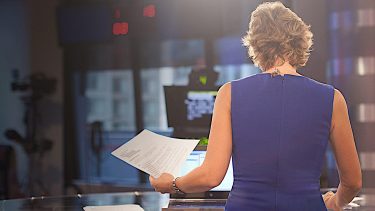 TERMS & CONDITIONS OF USE
Please read these Terms Of Use carefully before using this site. By accessing and using this site, you expressly agree to comply with these Terms Of Use. If you do not agree with any of the below Terms Of Use, do not use this site. Turner Broadcasting System Europe Limited ("TURNER" "we" or "us") operates this site. TURNER reserves the right, in its sole discretion, to modify, alter or otherwise update these Terms Of Use at any time. Any changes to these Terms of Use that may affect your rights will be alerted to you on the homepage for the first week in which such change is made. In addition, we encourage you to review these Terms of Use regularly so that you are familiar with their scope and any changes that may have been made. By using this service after we have posted notice of such modifications, alterations or updates, you agree to be bound by the revised terms. TURNER retains the right to deny access to anyone who we believe has violated any of these Terms of Use.
TRADEMARKS, COPYRIGHTS & RESTRICTIONS
This site is controlled and operated by TURNER at Turner House, 16 Great Marlborough Street, London W1F 7HS, United Kingdom. Our phone number is 020 7693 1000. All material on this site, including, but not limited to text, images, illustrations, audio clips, and video clips, is protected by copyrights, trademarks, and other intellectual property rights which are owned and controlled by TURNER or by other parties that have licensed their material to TURNER. Material on http://commercial.cnn.com/ is solely provided for informational purposes. Such material may not be modified, copied, reproduced, republished, uploaded, posted, transmitted, or distributed in any way, including by e-mail or other electronic means. Without the prior written consent of the owner, modification of the materials, use of the materials on any other web site or networked computer environment, or use of the materials for any purpose other than personal, non-commercial use is a violation of the copyrights, trademarks, and other proprietary rights, and is prohibited. In the event of any permitted copying, redistribution or publication of material, no changes in, or deletion of, author attribution, trademark legend or copyright notice shall be made. You acknowledge that you do not acquire any ownership rights by downloading the material on this site.
LINKS
This site may contain links to other web sites ("Linked Sites"). The Linked Sites are for your convenience only, and you access them at your own risk. TURNER is not responsible for the content of the Linked Sites, whether or not TURNER is affiliated with sponsors of the sites. TURNER does not in any way endorse the Linked Sites.
SUBMISSIONS
Any e-mails, notes, message/billboard, ideas, suggestions, concepts or other material submitted will become the property of TURNER throughout the world. TURNER shall be entitled, in accordance with our policies regarding privacy, to use the material or any of its elements for any type of use without limitation, including in any media whether now known or hereafter devised. When you or any other person authorised by you submit material, you agree that TURNER has the right to publish or otherwise use the material or any of its elements for any type of use, including promotional and advertising purposes.
By using a TURNER's site, you agree that you will not submit or otherwise publish any content which: (a) libels, defames, invades the privacy of third parties, or is obscene, pornographic, abusive, or threatening; (b) infringes any intellectual property or other right of any entity or person, including, but not limited to infringing anyone's copyrights or trademarks; (c) violates any law; (d) advocates illegal activity; or (e) advertises or otherwise solicits funds or is a solicitation for goods or services.
TURNER may review, edit, reject, refuse to post and/or delete any content that in the sole judgment of TURNER violates these Terms of Use or which might be offensive, illegal, or that might violate the rights, harm, or threaten the safety of any person. You understand that TURNER has the right at all times to disclose any information (including the identity of the persons providing information or materials on this site) as necessary to satisfy any law, regulation or valid governmental request. This may include, without limitation, disclosure of the information in connection with investigation of alleged illegal activity or solicitation of illegal activity or in response to a lawful court order or subpoena. In addition, we can (and you hereby expressly authorise us to) disclose any information about you to law enforcement or other government officials, as we, in our sole discretion, believe necessary or appropriate in connection with the investigation and/or resolution of possible crimes or other actions, especially those that may involve personal injury or the safety of any person.
You agree to indemnify TURNER and its officers, directors, employees, agents, distributors and affiliates from and against any and all third party claims, demands, liabilities, costs, or expenses, including reasonable legal fees, resulting from your breach of any of the foregoing agreements, representations, and warranties.
DISCLAIMER OF WARRANTIES & LIABILITY
The materials on this site are provided "as is" and without warranties in relation to the provision of the site service. Neither TURNER, nor its affiliated or related entities, nor any person involved in the creation, production, and distribution of this site warrant that the functions contained in the materials will be uninterrupted or error-free, that defects will be corrected, or that TURNER or the server that makes them available are free of viruses or other harmful components. The material that you read on this site is provided solely for promotional and informational purposes. Neither TURNER nor its affiliated or related entities, nor any person involved in the creation, production, and distribution of this site, guarantees the accuracy, reliability, completeness, or usefulness of any material, nor its fitness for any particular purpose.
You expressly agree that except for death and personal injury arising as a consequence of TURNER's negligence, neither TURNER, nor its affiliated or related entities, nor any of their respective employees, or agents, nor any person or entity involved in the creation, production, and distribution of this site are responsible or liable to any person or entity whatsoever for any loss or damage whatsoever resulting from the use of this site. By way of example, and without limiting the generality of the foregoing, TURNER and related persons and entities shall not be responsible or liable for any claim or damage arising from failure of performance, error, omission, interruption, deletion, defect, delay in operation, computer virus, theft, destruction, unauthorised access to or the reliance upon or use of data, information, opinions or other materials appearing on this site. You expressly acknowledge and agree that TURNER is not liable or responsible for any defamatory, offensive or illegal conduct of other subscribers or third parties.
JURISDICTIONAL ISSUES
This site is controlled and operated by TURNER from its offices in London. TURNER makes no representation that material on this web site is appropriate or available for use in other locations. Those who choose to access this site from other locations do so on their own initiative and are responsible for compliance with local laws, if and to the extent local laws are applicable.
These Terms Of Use shall be governed by, construed and enforced in accordance with the laws of England and Wales. Any action you, any third party or TURNER bring to enforce these Terms Of Use or, in connection with, any matters related to this site shall be subject to the exclusive jurisdiction of the courts of England and Wales. If any provision of this agreement shall be unlawful, void, or for any reason unenforceable, then that provision shall be deemed severable from this agreement and shall not affect the validity and enforceability of any remaining provisions. This is the entire agreement between the parties relating to the matters contained herein and shall not be modified except in writing, signed by TURNER.​​​​