Nation branding with CNN TASK
Unparalleled results-orientated solutions for tourism and development communications
Unlock your potential
CNN's in-house consultancy, TASK (tourism, advertising, solutions, and knowledge) provides strategic expertise to enhance the marketing and communications efforts of nations and businesses across the globe seeking to unlock tourism, investment, and development opportunities.
Our services include tourism sector intelligence, marketing expertise, bespoke solutions to media and creative briefs, audience insight and stakeholder alignment.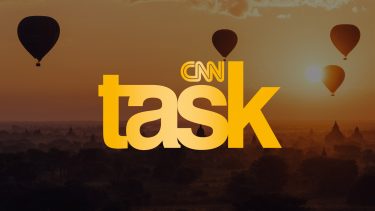 Our Solutions
As we move forward into a new era of travel, TASK has the critical industry experience and expertise needed to strengthen the impact of your tourism and development communications.
Insight
We identify the key factors that drive traveler and investor behaviors, to give you the knowledge to create the optimal campaign for maximum impact.
Governance
TASK has unique expertise in stakeholder communications alignment, including identification, coordination, education, and delivery management.
Brand & Strategy
Our strategic and creative services include brand creation, strategy development, and crisis communications essential in today's new world of travel.
Media Training
TASK provides invaluable, expert media and communications coaching for all levels of government and businesses – skills critical for leaders in good times and bad.
CNN audiences are eager to travel
84

%
now feel safe and ready to travel abroad

82

%
expect business travel will rebound with a strong outlook in 2023

66

%
business influencers plan to have more business or leisure travel in next 12 months
CNN Travel
We have long provided brands and nations with compelling ways of connecting with our valuable well-travelled audiences. Watch the video to see how.
Your story starts here
Want to target engaged audiences, license content or create authority for your brand?
Contact us