Chris Licht and Clarissa Ward at Cannes Lions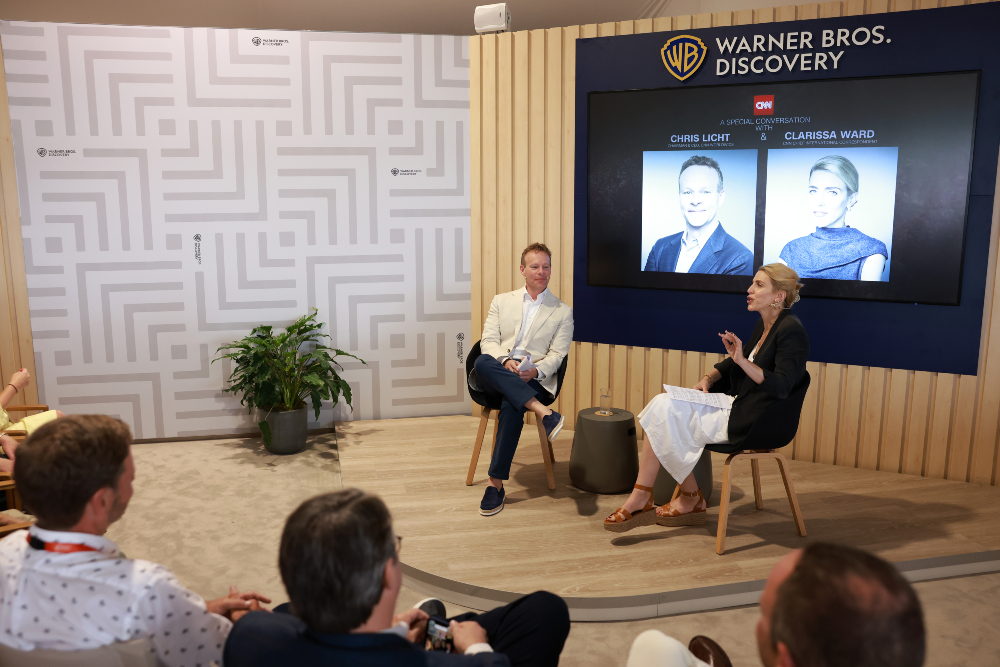 I believe that we are in for really consequential times, whether it be the war in Ukraine, economic forces that have global implications, the political environment in the U.S. We are heading for consequential times that demand serious journalism.

Chris Licht, chairman and CEO of CNN
June 29, 2022
Exploring the future vision for CNN and its role as a news brand, Chris Licht, chairman and CEO of CNN and CNN's Clarissa Ward took part in a 45 minute conversation at the Warner Bros. Discovery venue at the Cannes Lions Festival of Creativity, 23 June.
Discussing how he plans to lead the global news organization, Licht assured those attending that CNN will remain a trusted source for quality journalism and a dependable choice for advertisers. He discussed the breadth of CNN's content, from breaking news to CNN Original Films, and pointed out that, setting CNN will remain "monolithic", setting it apart from competitors through both this scope of content and the diversity of its audience, ensuring it remains a safe platform for brands.
Read the full article here.
Share this article