CNN expands the CNN Academy programme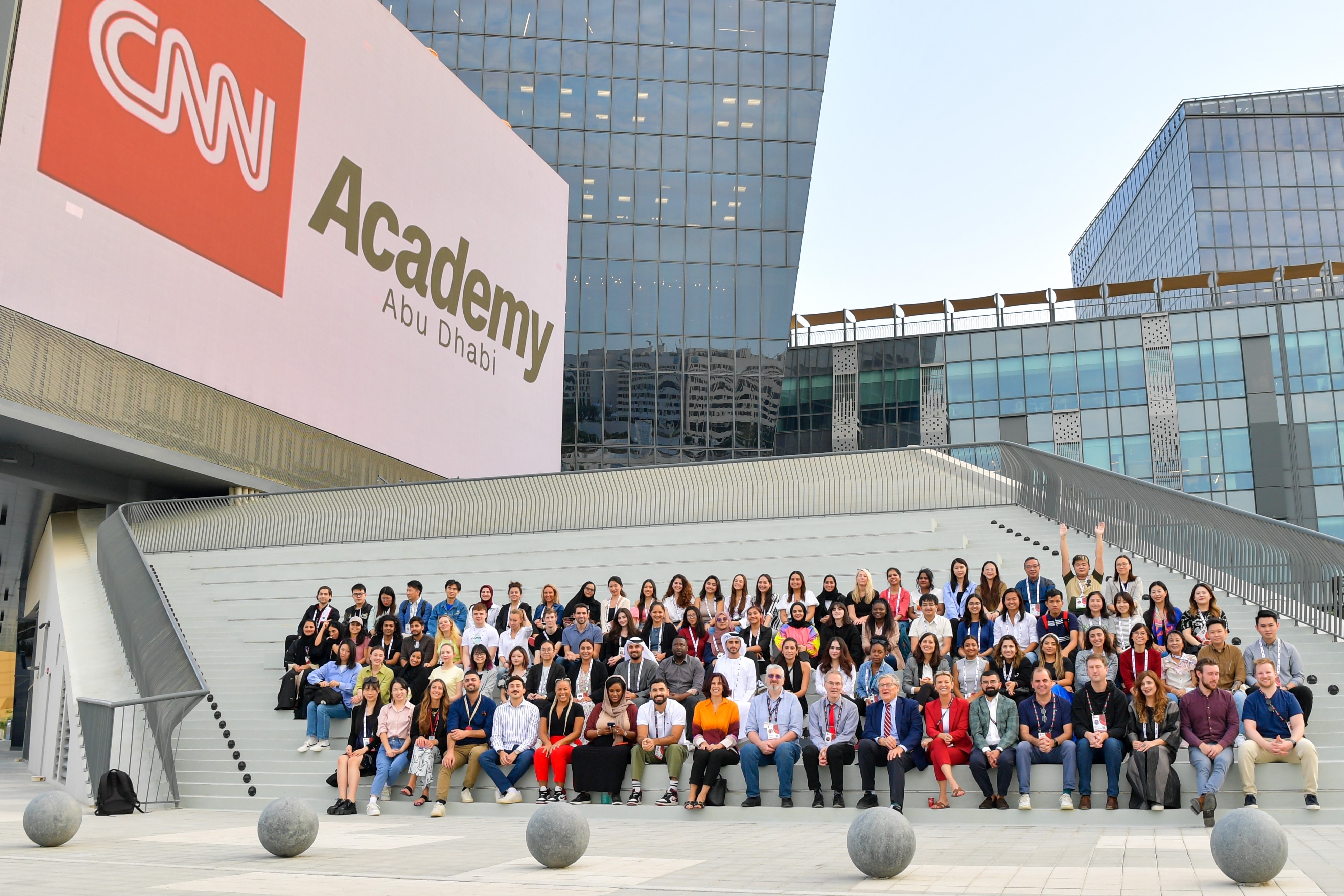 Since the launch of the first CNN Academy in Abu Dhabi we have trained over 350 participants in our various programmes worldwide. I am delighted for the inaugural newsroom simulation to be hosted in Abu Dhabi, as we take this initiative to the next level and further expand the way we train emerging journalistic talent and contribute to CNN's legacy of unparalleled global newsgathering and reporting.

Phil Nelson, Chief Operating Officer, CNN International Commercial
December 12, 2022
Over five days, CNN created a realistic breaking news environment that enabled 88 participants, all currently enrolled in the network's various CNN Academy programmes, to refine and utilise the skills obtained throughout their learning on various CNN Academy courses around the world. Hosted at twofour54's Yas Creative Hub in Abu Dhabi, the large-scale event saw participants working in teams to explore a fictitious scenario that allowed them to function as reporters, news writers and content producers.
Alongside the simulation, masterclasses were chaired by Becky Anderson, Managing Editor of CNN Abu Dhabi and Anchor of Connect the World with Becky Anderson, delivering valuable insights into the operations behind CNN's reporting from large-scale global events and the perspective of photojournalists, how they use various kit and operate in the field.
The 88 participants comprised 28 different nationalities from CNN Academy partnerships with Loyola University Seville, Chu Hai College of Higher Education in Hong Kong, University of Nottingham Malaysia, University College Dublin, along with those taking part in the latest CNN Academy Abu Dhabi, where the programme is supported by Abu Dhabi talent development initiatives creative lab and Arab Film Studio, and CNN Academy Erbil (Erbil Media City, Iraq).
Read the full press release here.
Share this article
Latest News