Juneteenth: A Global Celebration for Freedom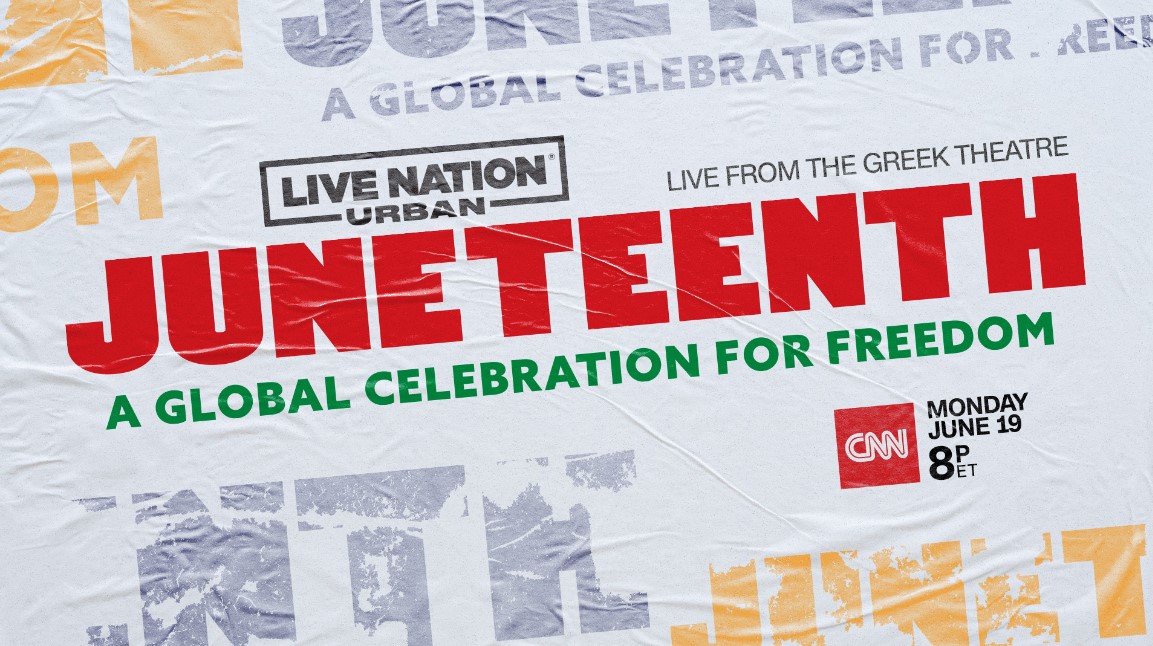 We are proud to once again partner with Live Nation Urban to broadcast this powerful Juneteenth event on our platforms.

Chris Licht, Chairman and CEO of CNN Worldwide.
May 17, 2023
Juneteenth: A Global Celebration for Freedom, a first-of-its-kind concert experience produced by a team of Black creators from Live Nation Urban and Jesse Collins Entertainment, marks the federal holiday with a diverse lineup featuring essential artists and sounds from the African diaspora.
The anticipated event, which debuted last year, returns with CNN as a broadcast partner and the iconic Greek Theatre, one of the nation's most beloved outdoor entertainment venues as the backdrop for an immersive musical and cultural experience.
Read the full press release here.
Share this article
Latest News