Webex by Cisco
Building brand awareness and reach to global business leaders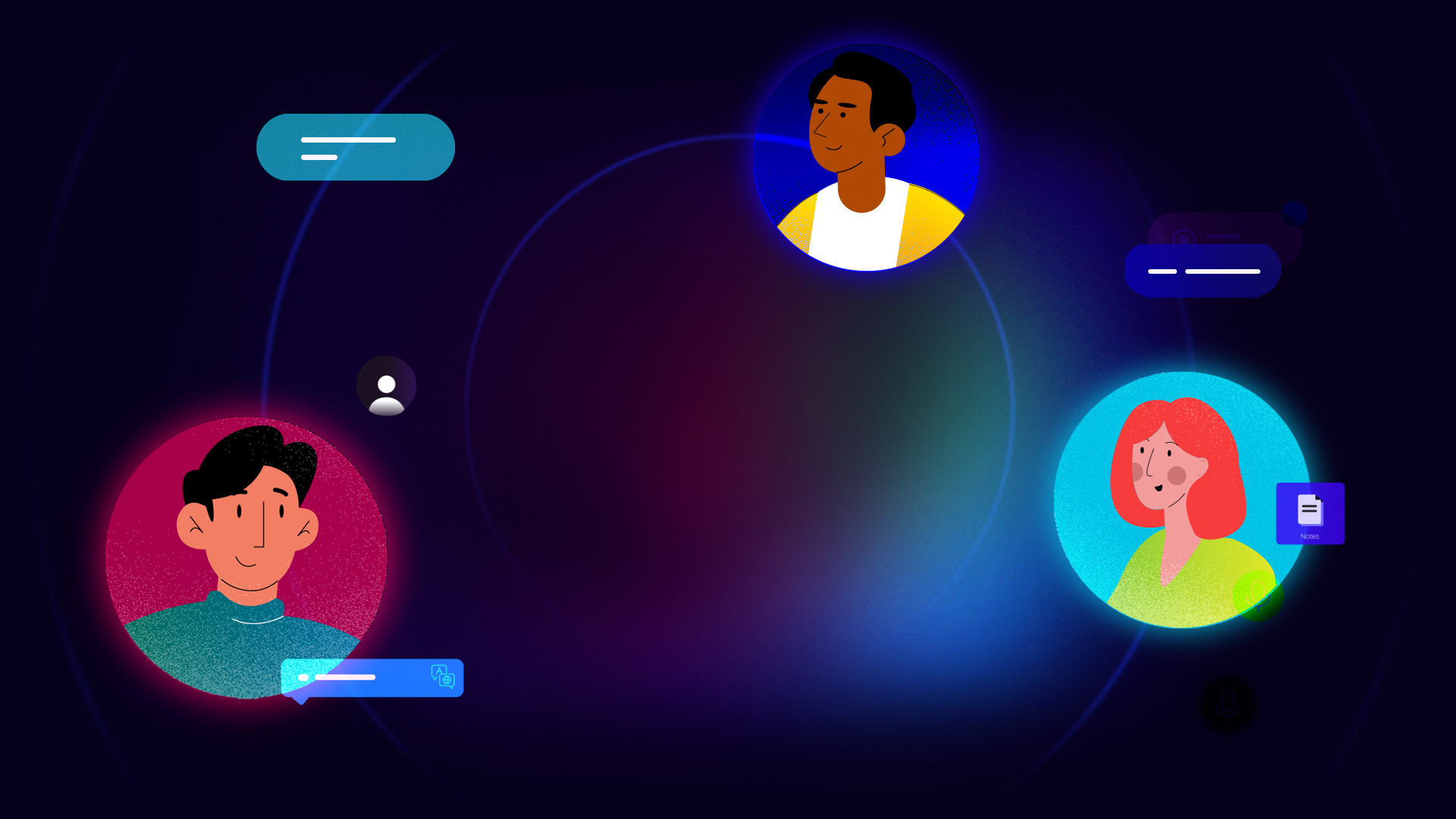 Challenge
Webex wanted to generate brand awareness among global leaders across a range of business functions, emphasizing its role in effective collaboration and positioning itself as a modern solution now and into the future.
Solution
Our in-house brand studio, Create, produced created three branded content articles and an animated video housed on a bespoke microsite. The content was promoted via native placements, banners and pre-roll ads on CNN.com and CNN Business social channels on Facebook and LinkedIn.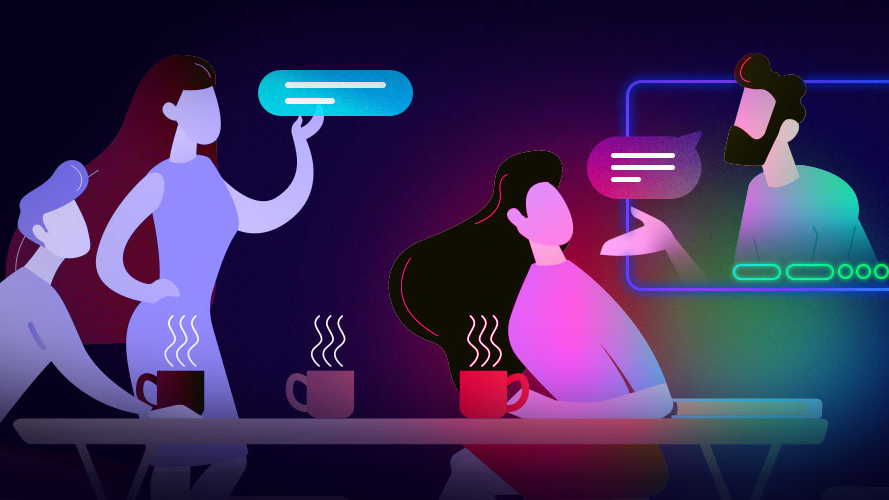 Results
1

'

28

"
Site dwell time
184

k
3" minimum social video views
557

k
Social unique reach
Campaign Deliverables
Branded content film
Using audience insights to ensure the topics were relevant to our international audience, Create produced a two-minute animated infographic film narrated by Mike Walsh, the Futurist for Leaders, explaining how technology is shaping the future world of work. The film was edited into a 15-second version for pre-roll advertising running across CNN.com.
Sponsor content site
This bespoke site housed the animated film plus three articles which expanded upon the themes, demonstrating the areas Webex can help companies with.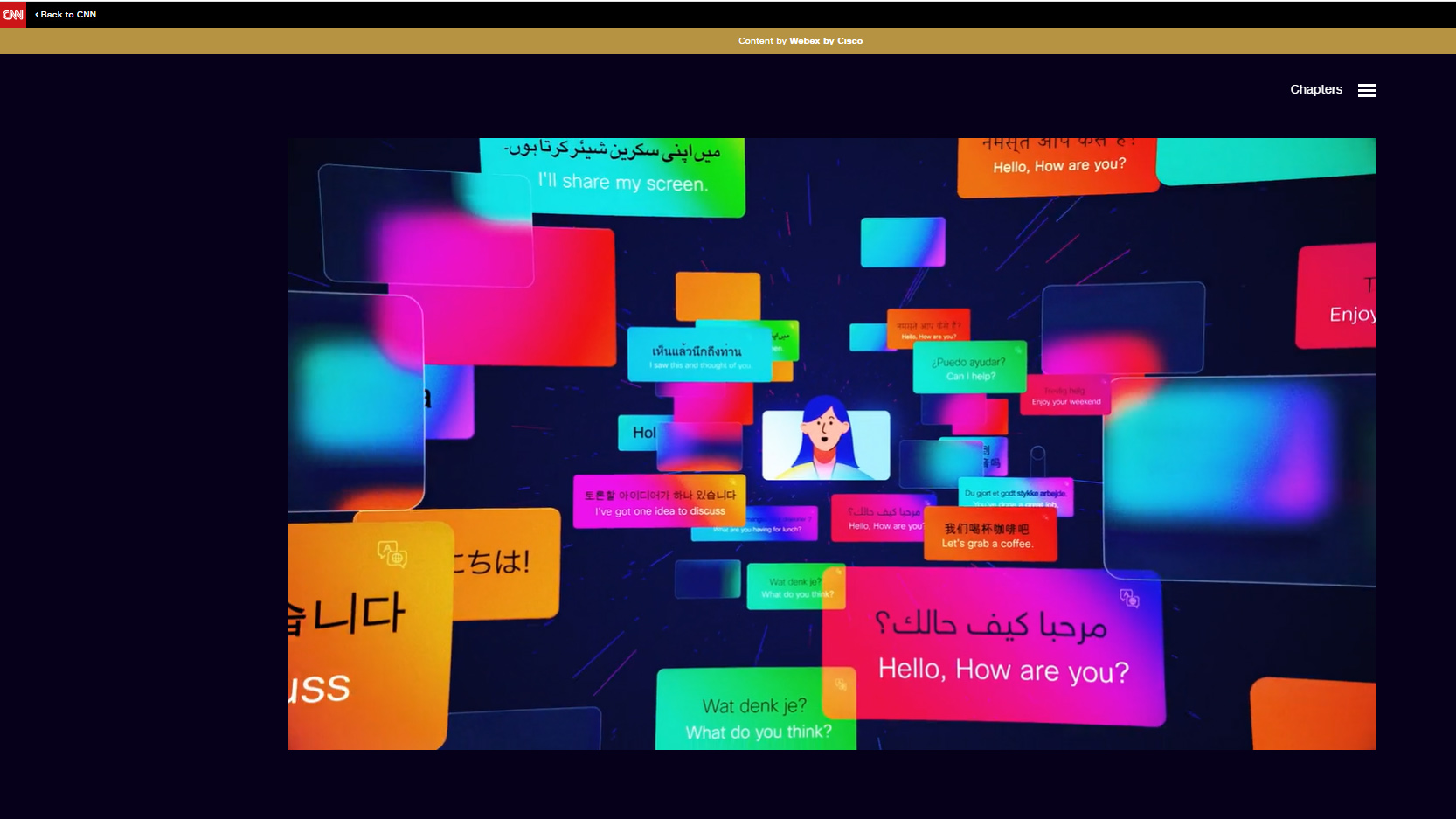 Digital promotion
The video and digital hub were promoted across native articles, display banners and pre-roll videos across CNN.com, particularly focusing on CNN Business. The campaign was amplified across social via CNN Business paid partnerships on Facebook and LinkedIn.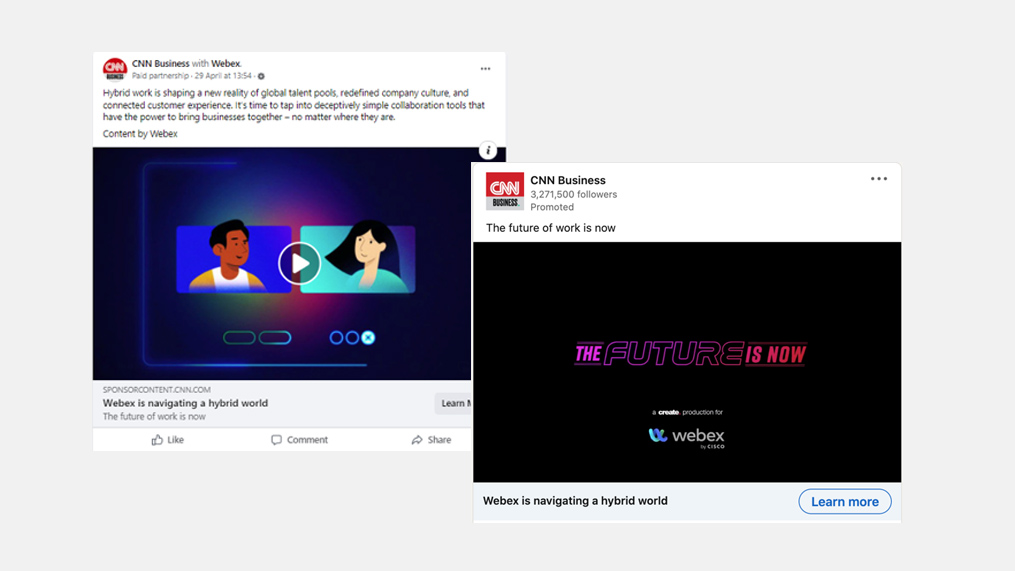 Your story starts here
Want to target engaged audiences, license content or create authority for your brand?
Contact us